Public charging is an important part of the electric vehicle ecosystem, it is one of the big hurdles electric cars face. Automakers will invest billions in the coming years to improve the coverage of the electric charging ecosystem. We thought it might be interesting to map the current coverage per US State.
We crunched the numbers we found on Energy.gov to figure out the number of electric vehicle charging stations in each US State. Here's what we found out!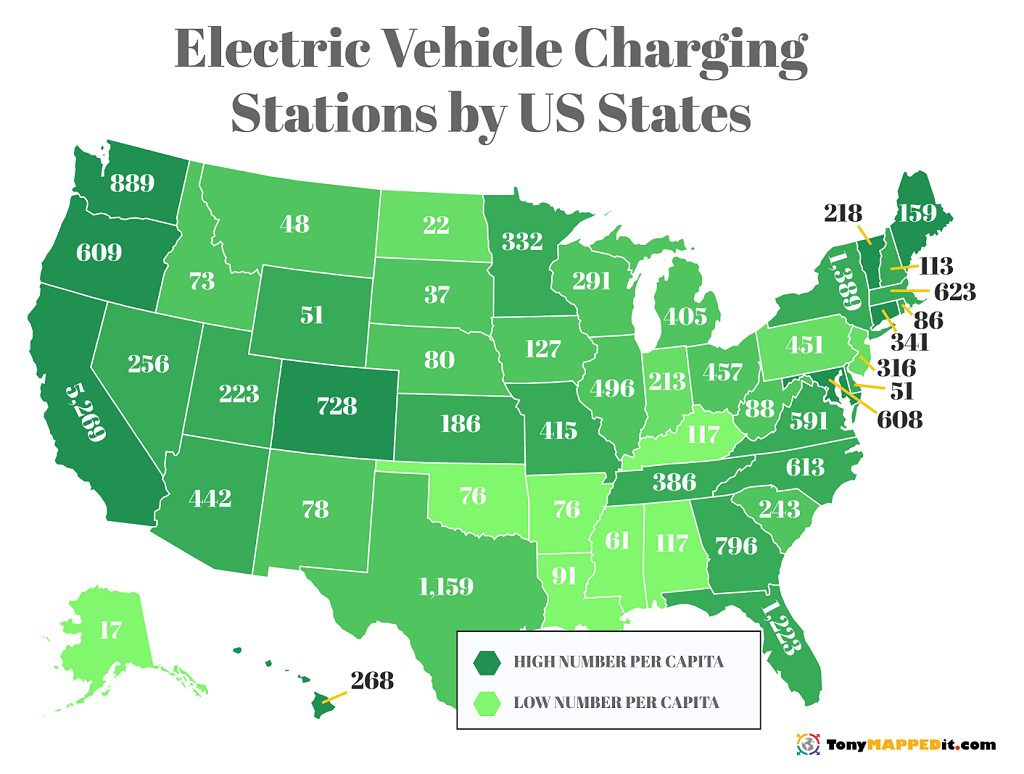 Here is the full list of the data. California leads the country in charging stations, in line with its leading position in EV sales. There is still a long road ahead of us to replace the existing 150,000 gas stations.