This map shows the average consumer prices inflation rate of all countries in the world. Venezuela has the highest inflation by far, 1,087.5%.
The top 5 countries by inflation rate in 2017
Venezuela (1,087.5%)
South Sudan (187.8%)
Democratic Republic of the Congo (41.5%)
Sudan (32.3%)
Angola (31.7)
The map below shows the average consumer inflation rate of Europe (2017)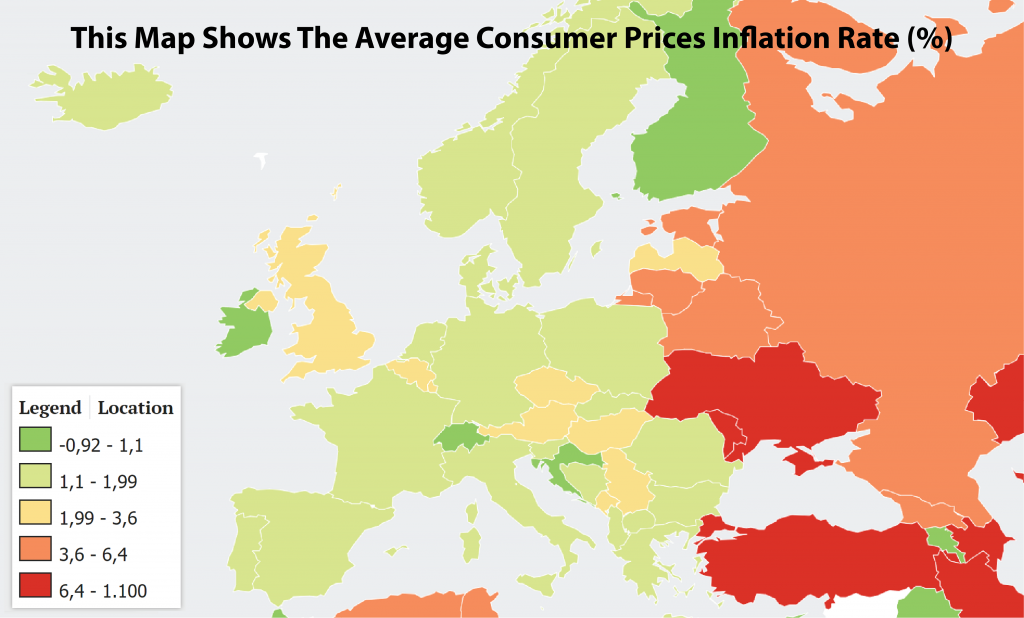 The highest inflation rates are found in Eastern Europe. Ukraine has the highest inflation rate in 2017 (14.4%).
Source: Knoema.com