Last Updated on
After more or less 2000 years of extensive deforestation (see second deforestation animation), Europe's forests started to increase since the 19th century. A student (Richard Fuchs) from the Wageningen University found out that Europe is a much greener continent today than it was 100 years ago. In this tool you can play around with two maps that show the difference of historic land cover in Europe between 1900 and 2010. According to Forest-Monitor.com this is a "result of farmland abandonment, afforestation, and nature protection."
Land changes of Europe for every decade 1900 to 2010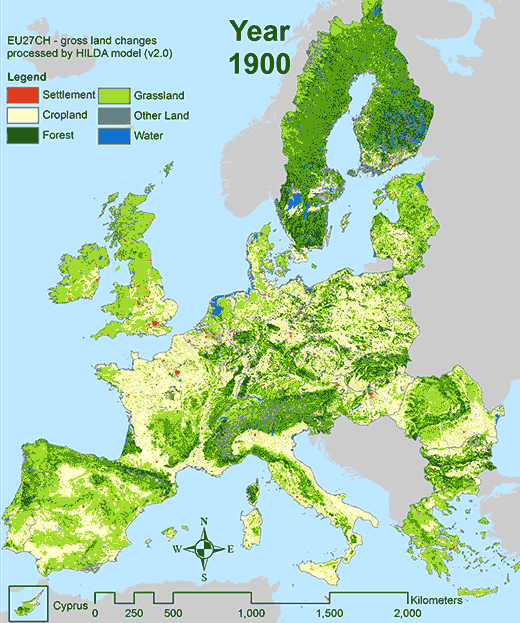 This map shows that Europe is greener than 110 years ago.
Source: Wageningen University
Deforestation map of Europe from 1000BC to 1850AD
This animation shows the deforestation of Europe from 1000BC. It looks pretty disastrous but watch what happens from 1900AD in the map further below.

This animation is created by Reddit user Montezum7
Find an indepth article about the deforestation in Europe here.
Detailed Forest Map of Europe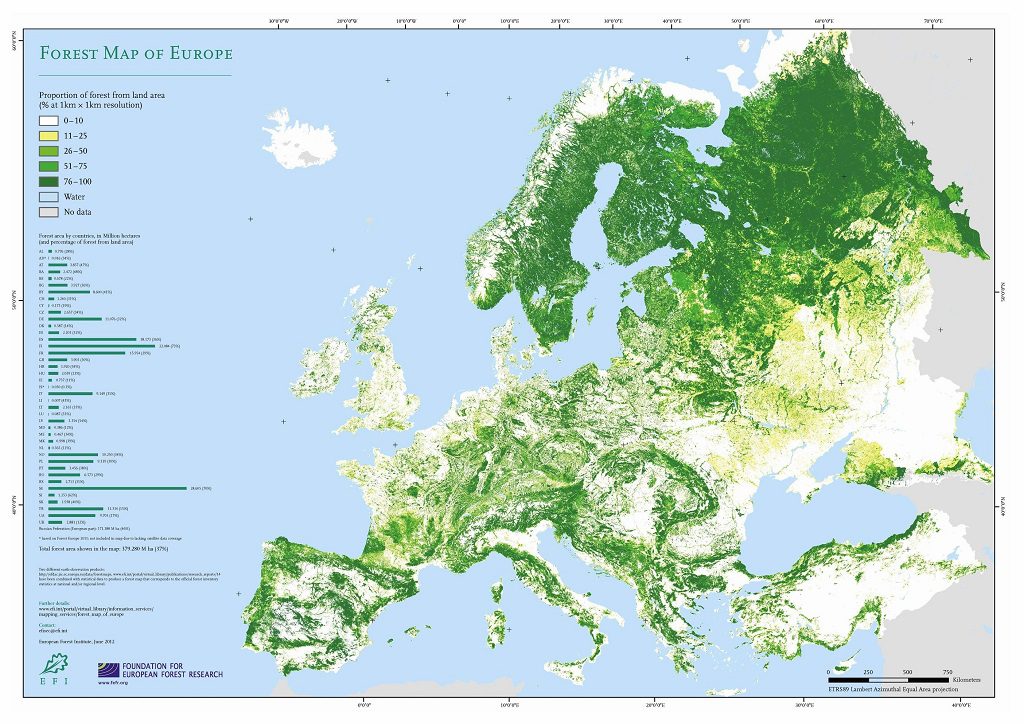 Click here to enlarge this image. Source: Astonishing1928 via Reddit